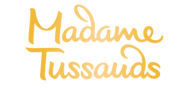 Madame Tussauds is a chain wax museum with a main location in London and smaller museums in a number of other major cities. It was founded by wax sculptor Marie Tussaud. It used to be known as "Madame Tussaud's"; the apostrophe is no longer used. Madame Tussauds is a major tourist attraction, displaying the waxworks of famous and historic people and also popular film characters.
Work with Kylie
Edit
In February 2017, Kylie Jenner used Snapchat to announce that she is getting her own wax figure at Madame Tussauds. The location wasn't announced, but it was more than clear that it would be her hometown - Los Angeles, California. She posted a few photos and videos on her story showing her getting measured for the waxwork. It was added that the statue should be ready in six months.
Hollywood
Edit
Kylie Jenner's first wax figure is located at Madame Tussauds Hollywood in Los Angeles, California. The waxwork resembles Kylie's red carpet look at the 2016 MET Gala in New York. It was unveiled on July 18, 2017. During the launch event, Kylie pranked her family by calling them on FaceTime and showing the figure's face on the camera. Everybody thought it's actually her, but weirdly immobile for a long time. Kylie donated the actual Balmain gown which she wore at the event to make the waxwork look more authentic. It is estimated that the figure is worth $350,000.
Occasional Changes
Edit
Hollywood
Edit
Kylie Jenner's Hollywood figure was dressed up for the first time after Kylie announced that she has given birth to her daughter Stormi. The staff of the museum changed her ball gown to a pair of black sweatpants and sunglasses and positioned it in front of children's boutique Eggy, located on the popular 3rd Street in Los Angeles, California, along with a stroller, to celebrate the birth of her baby.
Community content is available under
CC-BY-SA
unless otherwise noted.